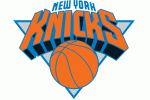 Hopefully, Mobley will be able to resume his career in the NBA but, it looks doubtful that he will be able to do so as a player.
"Cuttino Mobley's future will be decided sometime this week, although most signs are pointing to the veteran guard being forced to retire due to a potentially fatal heart condition.
"It's his health," Knicks president Donnie Walsh said. "It's his call."
Mobley was acquired from the Clippers in the Zach Randolph trade but has not played or practiced with the Knicks. Instead, he's been meeting with heart specialists and the results of those tests will be revealed this week. Mobley has an enlarged heart, a condition he has played with throughout his career. He signed a waiver with the Rockets and Clippers that allowed him to play.
If Mobley is forced to retire, that would open up a roster spot the Knicks desperately need. Walsh has two trade exceptions that he can either use to sign a player or acquire one via a trade."