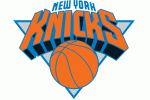 It's safe to say that Stephon Marbury is now on the same list as the Boston Celtics, OPEC, and building contractors who put pull handle doors on the Mens bathroom to exit for teammate Quentin Richardson.  Below is what Q had to say regarding Marbury, who again refused to enter a game yesterday for the second time this week as reported by Newsday.
"He hasn't played with us all year, he doesn't want to play with us. He's expressed that a second time, so whatever," Richardson said of Marbury, who also refused to play Friday when the Knicks were down to seven players after a pair of trades were made.
"I don't look at him as a teammate because teammates don't do that," Richardson said.
"Regardless of what you have going on with the organization or what you have going on with your coach or whatever, you're not going to allow your teammates to be left out there the way they were left out there … Regardless of how you're trying to stick it to whoever. At the end of the day, we're getting left out there and we're shorthanded, people are hurt and people are still playing."
People are leaving the Marbury Facebook fan group in droves as we speak.