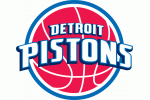 Pistons coach Michael Curry held practice on Thanksgiving because his newest player, Allen Iverson, wasn't part of the team during training camp and has had less than a month to get familiar with the system and develop chemistry with the rest of the players.
"Some things you have to do," Curry said, "to pay the price to get to where we need to be."
But Iverson skipped the Thursday morning session. And there will be consequences.
Iverson will not start on Friday night when the Milwaukee Bucks visit the Palace, and the coaches will decide during the game whether he plays at all. He also will be fined. Curry wouldn't disclose the amount, but said it would be "heavy."
Rodney Stuckey, a second-year guard, will start instead.