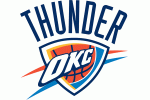 At this point; Carlesimo getting fired in OKC is the high point for the Thunder this season. With a 1-12 record and so-so attendance, OKC fans would rather line up to get choked by Sprewell before watching this team play.
"Assistant Scott Brooks was appointed interim coach Saturday.
"This was a very difficult decision to make," general manager Sam Presti said in a statement. "It is one that I felt was necessary at this time. I am very appreciative of the hard work and effort that P.J. gave to this team and we wish him the best in his future endeavors."
The firing came after the team's 10th straight loss, a 105-80 defeat Friday night to the New Orleans Hornets. The Hornets played for two seasons in Oklahoma City and rebuilt themselves into a playoff contender. The Thunder relocated from Seattle in the offseason after a franchise-worst 20-win season to start Carlesimo's run. Carlesimo was 21-74 in just more than one season with the franchise. Oklahoma City faces the Hornets again Saturday night in New Orleans.