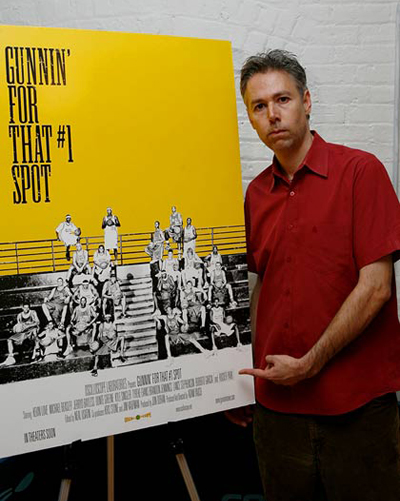 Yesterday, I reviewed Gunnin' For That #1 Spot and today you'll all get a shot at reviewing it yo delf! I have an extra copy of this ill DVD that can be all yours in the first ever Hooped Up giveaway. It's simple, funniest Photoshop caption of the picture above wins the copy no foolin'!
E-mail your submissions to hoopedup@gmail.com and the contest ends November 25th.
Good luck!
UPDATE: All caption no longer need to be Photoshopped in, rejoice!