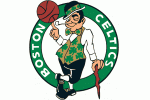 Sometimes things actually work in favor for the New York Knicks.  According to reports, the heart and soul of the Celtics squad aka Kevin Garnett was suspended today for a game, starting tomorrow against the Knicks for striking Bucks center Andrew Bogut in the face on Saturday. This is surprising given the incredible verbal taunting superpowers Garnett posses.
The incident happened in the last quarter of the Celtics 102 -97 victory over the Bucks when Bogut struck Garnett in the mouth after being fouled. Bogut was tossed from the game after receiving his second technical of the match and today his foul on Garnett was upgraded to a flagrant foul penalty one.
Is it me or is the NBA is handing out suspensions like condoms at a V.D. clinic these days.