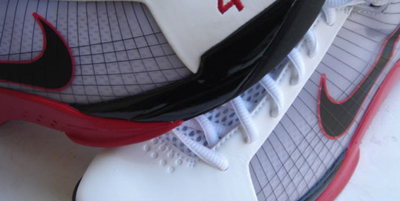 Things keep getting better for one of the leagues good guys, Chris Bosh and Nike has just sweetened the pot for him and all Canadians. A few days ago, Nike Canada and Chris Bosh announced that Chris Bosh will have his very own signature apparel line and Hyperdunk player edition sneaker (above).  The CB4 shoe and the apparel line will be exclusive to Canada and will be available at Champs, Nike Toronto and Centre Sports in the Air Canada Centre! 
The drop date is October 30th.
Mats Sundin who??? Chris Bosh has the juice in T-Dot now!
Via Nice Kicks + Marcus Troy