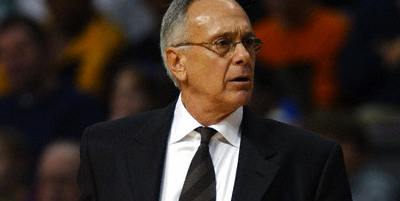 A team-by-team preview of all 30 NBA teams heading into the 2008 – 2009 season, Hooped Up style. Â 
Charlotte Bobcats
When he's on the level, Larry Brown can turn water into wine and could probably coach your mothers bridge club to the NBA playoffs.  Over the summer Emeka Okafor got paid and now has to prove he's worth it, Adam "Porn Stache" Morrison and Sean May will get another crack at silencing the critics, the still explosive Jason Richardson will take and make more three's then anyboody, Raymond Felton and DJ Augustin will find out just how demanding Larry Brown can be on his point guards and Gerald Wallace will try to stay healthy to give his athletic contribution.
Can Larry Brown be the difference maker?
Projected Starters:Â PGÂ – Raymond Felton /Â SGÂ – Jason Richardson /Â SFÂ – Gerald Wallace /Â PFÂ – Sean May /Â CÂ – Â Emeka Okafor
Additions:Â Â Shannon Brown, D.J. Augustin, Alexis Ajinca
Losses:Â Earl Boykins, Derek Anderson, Othella Harrington, Kyle Weaver
Projected Wins: 35+
Team Theme Song:Â Â Thin Lizzy- The Boys Are Back In Town
After Micheal Jordan added Larry Brown as the coach of the Bobcats, the North Carolina boys are officially back in town.
Overall
This team still has a lot to work on and this Larry Brown experiment can go really well, or really bad.  If the team buys into what Larry Brown is teaching they will grow.  If the team tunes him out which happens with his demanding style, things will go bad quickly. If the Bobcats can stay healthy which is a stretch, this might be the most competitve Bobcats team yet. 
But with Larry Brown you never know these days, it will be interesting to see if his style has officially run its course. Â