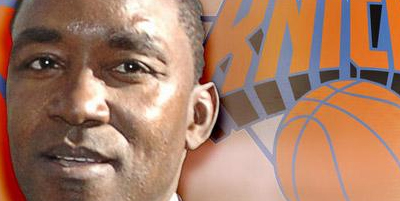 If this is true and Isaiah Thomas was trying to take his own life, this is horrible news. Â According to Knickerblogger (Via ABC News) Police were first on the scene last night after an overdose report was called in at the home of former Knicks president and coach Isiah Thomas. So far the police will only confirm they were at his home but nothing further.
However, reportedly Isiah Thomas is fine.
Zeke was a bad front office pick and struggled as a coach, but he was a great player in his day and his legacy should not be remebered for the failure with the Knicks. Â 
Get well Isiah!