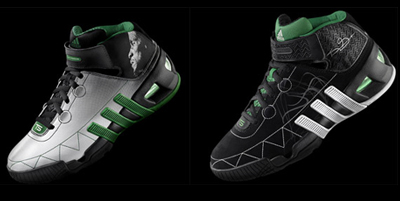 With a fresh season around the corner of games, that also means a new season of product and the latest line of Adidas player edition kicks look killer!
The two new models released are the Adidas TS Commander and the Adidas TS Creator and the players with their own player editions are Kevin Garnett (above) and Dwight Howard wearing the Adidas TS Commander. Tracy McGrady, Chauncey Billups, and Gilbert Arenas wearing the Adidas TS Creator.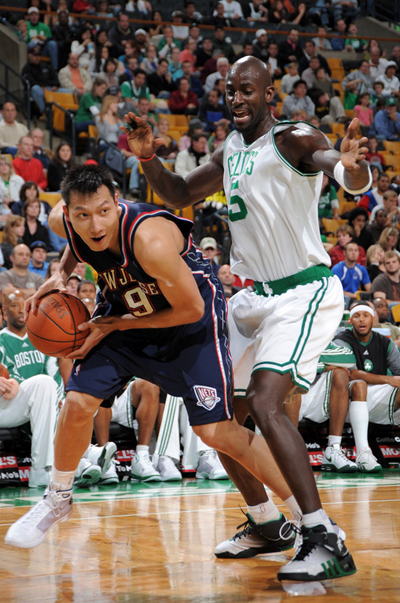 The attention to personal detail in each of the shoes are sick and these should fly off the shelves. I'm really feeling the Garnetts personally but to get a look at the other player editions, check out Nice Kicks.