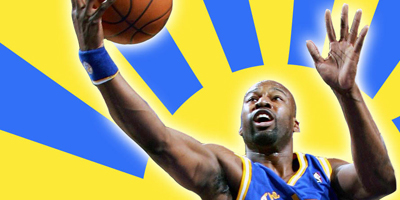 The NBA is going global in all aspect these days and Baron Davis is the latest player to test the international market. He'll still be a Los Angeles Clippers but, Davis will join Shaquille O'Neal, Damon Jones and Chuck Hayes on team Li Ning leaving his former sponsor Reebok behind.
Li-Ning is a popular Chinese based shoe company founded by former the national Olympic hero of the same name. Li joined the country's first-ever Olympic team and came back from the 1984 Games with 6 medals.
Li-Ning also lit the cauldron in the opening ceremony of the 2008 Beijing Olympics.