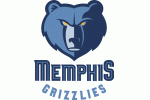 I posted rumblings about it last week and now it's official. The first Persian born player will play in the NBA this season.
"The Memphis Grizzlies signed free-agent centre Hamed Haddadi, who played for the Iranian national team in the Olympics.

The seven-foot-two, 254-pound Haddadi averaged 16.6 points, 11.2 rebounds and 2.6 blocks in Beijing.

The 23-year-old Haddadi spent the 2007-08 season playing for Saba Battery BC in the Iranian Super League."
The NBA might have a player from every country in a few years and I absolutely love it!
via Press Release