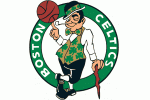 Paul Pierce said it. He meant it. And he still means it. The Boston Celtics small forward/guard recently was asked by a Spanish publication whether he thought Kobe Bryant was the best player in the world.
Pierce said no. The NBA Finals MVP called himself the "best player."
He added, "There's a line that separates having confidence and being conceited. I don't cross that line, but I have a lot of confidence in myself."
On Thursday, Pierce stood by his comments, saying he is entitled to his opinion.
"That's what I said. I am a confident player and a lot of people might look at it like 'Oh, another cocky attitude,' but I don't look at it that way," said Pierce, who is in Hawthorne for his annual youth basketball camp at Hangar Athletic Xchange.
"I have an opinion, I have a right to have one and that's the way I feel. I felt I've played against the best over the years and felt right now that I'm the best player in the world."