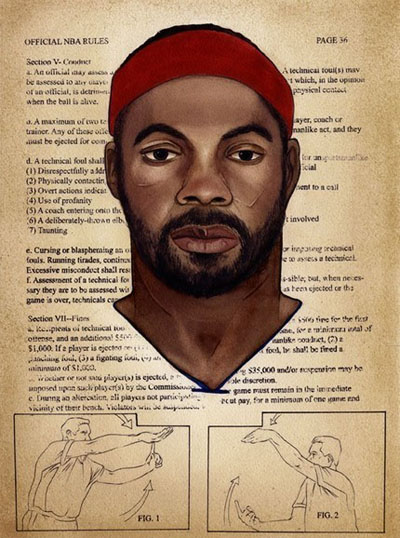 Joel Kimmel is an illustrator and basketball fan hailing from Ottawa, Ontario and now lives in Brooklyn, New York. Currently, he is working on some very unique and clever basketball player illustrations that have me goggly eyed and impressed.  
His works include illustrations of Tracy McGrady, Lebron James, Yao Ming, Rasheed Wallace, Baron Davis, Ron Artest and many more NBA stars.
If you are interested in collecting some of his work and supporting good art.  Here is a link to his Etsy store front below and stop buying your "original" art from Zellers.