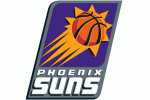 Steve Nash, a two-time NBA MVP and graduate of Victoria's St. Michaels University School, is about to make a film about Terry Fox.
Nash's film will be broadcast on ESPN as part of the U.S. cable channel's 30/30 film initiative. The showcase will feature 30 one-hour films by 30 different filmmakers on 30 different subjects from the past 30 years in sports.
Fox, role model to an entire generation of Canadians and a tireless fundraiser for cancer research, died in 1981 after his cancer returned during his Marathon of Hope run across Canada.
Nash said Fox, of Port Coquitlam, has been an inspiration to him through his own life and career.