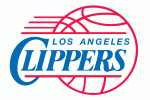 The 26-year-old Michigan native obtained German citizenship and will play for Germany's national basketball team alongside Dallas Mavericks forward and German native Dirk Nowitzki in an Olympic qualifying tournament later this month, according to wire reports.
Kaman, a 7-footer who played three seasons at Central Michigan, averaged 15.7 points and 12.7 rebounds last season for the Clippers but sat out the month of April because of an ankle injury.
"We'll be stronger under the baskets with Chris," Nowitzki told the Associated Press.
Kaman, whose great-grandparents were German, first talked about possibly playing for Germany during the winter.
He will try to help Germany's basketball team to its first Olympic appearance since the 1992 games in Barcelona, Spain. The Germany team will head to Athens to participate in a qualifying event July 14 to July 20, where 12 teams will compete for three Olympic berths.