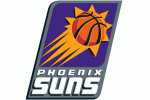 Amaré Stoudemire has pulled out of being possibly selected for the USA Basketball Olympic roster.
Jerry Colangelo, managing director for the USA Basketball senior men's national team, said today that Stoudemire is not on the 12-man Olympic roster that will be announced Monday in Chicago.

"Amaré has pulled himself out of consideration for the roster and that's predicated on, despite the fact that he's had an injury-free year coming back (from knee surgeries in 2005 and 2006), he's a little hesitant on pushing the envelope too hard," Colangelo said.