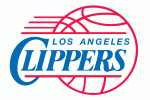 Shaun Livingston could be a free man agent if the Clippers do not tender an offer by June 30th.
Henry Thomas, the agent for Clippers guard Shaun Livingston, said Friday that there currently are no talks going on between he and the team. However, Thomas said he expects to be in contact with the Clippers, with the deadline of June 30th approaching. That's the day that day that the Clippers must tender Livingston a minimum contract offer of $5.8 million. Otherwise, Livingston would become an unrestricted free agent the following day. 
Even after coming off a serious injury Linvingston could add some serious depth to a roster looking for a young point guard at a bargain basement  price.