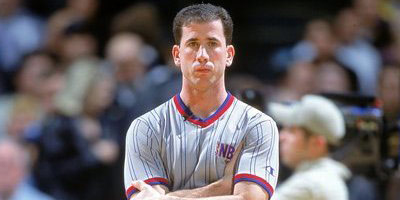 A disgraced NBA referee says his fellow refs broke league rules by routinely fraternizing with players, coaches and team management.
A letter filed Tuesday in Brooklyn by a lawyer for Tim Donaghy in his federal gambling case alleges the inappropriate relationships influenced the outcomes of games. He claims one general manager in 2004 made a game-day phone call to referees to encourage them to call more personal fouls against an opponent.
The letter doesn't name anyone involved. Donaghy's attorney and prosecutors have declined to comment. The league has denied the scandal goes beyond Donaghy and two co-defendants.
The veteran referee pleaded guilty last year to felony charges alleging he took cash payoffs from gamblers and bet on games. He faces up to 33 months in prison.