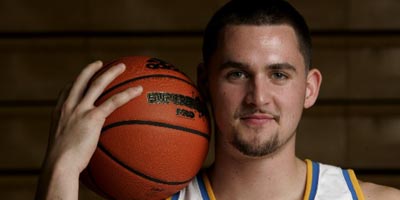 If Kevin Love goes third in the draft something is seriously wrong!
Numerous sources with varying ties to Minnesota confirmed to DraftExpress over the past few days that Timberwolves GM Kevin McHale has locked in on UCLA freshman Kevin Love as possibly his favorite prospect in this draft. McHale reportedly likes the skill-level and all-around feel for the game that Love brings to the table, as well as his winning mentality, and sees him as an excellent potential compliment to Al Jefferson in Minnesota's front-court. Picking 3rd in this draft, many would consider it a reach to take Love, although numerous advanced statistical formulas have identified him as being the 2nd most productive player in this draft, behind Michael Beasley.
With all the needs on the Timberwolves, Kevin McHale should seriously take the best talent available at number three.