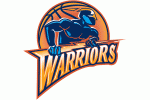 Everybody in the west knows the the best shot at playing for a ring is by moving east.
There is little doubt that the Knicks will shop for a point guard this summer, but at least one has come shopping for them. According to a person with knowledge of the situation, the Warriors' Baron Davis has made inquiries into the interest of certain teams around the league, including the Knicks.
Kobe, Duncan, and Nash can't play forever…right?