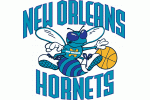 Byron Scott deserves to get paid out the box!
NBA coach of the year Byron Scott, who has the right to buy out the remainder of his contract and go to the highest bidder next season, showed little interest in leaving the Hornets on Wednesday. "I expect to be here," Scott said. "In my mind right now I hope to be here unless something crazy happens." The Hornets pay Scott about $3.5 million a year and the team's majority owner, George Shinn, said he intends to make a fair extension offer that would make Scott one of the highest-paid coaches in the league.
After getting no love from the Nets after two straight NBA Finals appearances, I would not blame Scott for taking the money and running if the offer presents itself this off season.