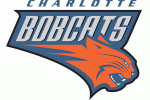 I never thought Eric Snow was that much of a difference maker since Michigan State, but I can see how he would be an effective coach.
Bobcats coach Larry Brown wants Cleveland Cavaliers point guard Eric Snow on his staff, once Snow's injury retirement becomes official. But there's a complication that would be very nice for Snow; an informed source says the Chicago Bulls want to interview him to be their head coach. Bulls general manager John Paxson said he planned to spread a wide net in filling this job, and hiring Snow with no previous coaching experience would be just that. However, it demonstrates what a natural Snow would be as a coach.
If he gets the chance hopefully he takes the Bulls job.  Would you want to work for a ball buster like Larry Brown?