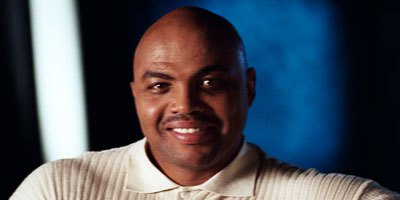 With this kind of debt Barkley is going to be working at TNT until the earth crashes into the Sun or the Cubs win a World Series, both are a longtime from now.  I wish I could be cool as shit if I owed somebody $400, 000.  Damn son!
Charles Barkley acknowledged he owes a $400,000 gambling debt to a Las Vegas Strip casino and promised Thursday to repay it after a prosecutor said the retired NBA star faced criminal charges. "My mistake," Barkley said in an interview at a pro-am golf tournament in Hoover, Ala. "I'm not broke, and I'm going to take care of it." Barkley was responding to comments by Clark County District Attorney David Roger, who said prosecutors would file a criminal complaint if he did not pay the debt cited by the Wynn Las Vegas resort. "He'll have an opportunity like anybody else to make restitution to the hotel," Roger said.
I wonder if Charles has resorted to answering the phone saying "Mista, Barkley no here" yet.