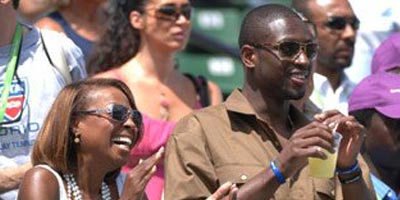 Damn, this is even a worse decision than opting for the rehab instead of the surgery last year.  What is this guy doing?  I mean Star Jones? She's in his 5?  Star Jones is fresh off a divorce from her "man" Al and Dwyane Wade has been on the market even when he was off the market.
"It's been one whole day since news broke that Star Jones filed for divorce from Al — and already Star is being linked to Miami Heat guard Dwyane Wade. A rep for Star Jones [said] that the rumors aren't true."
If the leader of the Heat is making these kind of moves somebody else might have to wear the C next year.  Even Ricky Davis must be shaking his head. Star Jones? Damn!