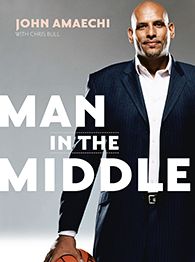 John Amaechi played at Penn State and for five seasons in the NBA with Cleveland, Orlando and Utah.
He will announce he is gay in an upcoming book.
The book is entitled "Man in the Middle.
Amaechi, who retired in 2003, will become the first player who has played in the NBA to disclose that they are gay.
Amaechi was born in Massachusetts but raised in England, where he currently is known as a television personality.